---
a quick overview of the services I offer
---
From a Student to a Professional music Composer.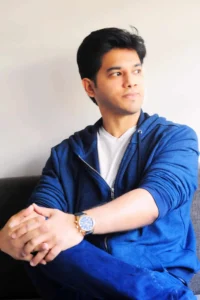 I am Nikhil Koparde, and this is my Story.
Having started this blog way back in 2018, it quickly became my online portfolio and a place to showcase all my work as a composer and freelance music producer.
Working as a composer, producer, singer, and music arranger for movies, television, audiobooks, jingles, commercials, musicals, and web series, I have also taught more than 200 students over the years and been a part of many talent shows as a judge. I love to compose music for social media marketing campaigns as well.
From starting as a student of music in the early 2000s to being a freelance music director, I am happy to say that I am one of the most sought-after recording artists today.
However, it has been a long journey to get to where I am. Throughout my life, I have always tried to do anything and everything with music and sound, but perfectionism and self-doubt delayed the journey. A couple of days ago I was thinking of penning my journey so far.
So here's my story – I hope it gives you an idea of who I am.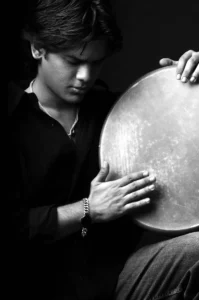 The early 2000s
I started my musical journey in 2000 when I just started learning the 'Tabla' – an Indian percussion instrument from the legendary Ustad Alla Rakha, at the Ustad Alla Rakha Institute of music located in Mumbai, India. Following this, I continued my music education for seven years.
Post finishing my music theory education, I moved on to assisting and learning from music maestro Taufiq Qureshi – son of Ustad Alla Rakha and one of the most famous percussionists, and freelance music composers today.
While under training, I somehow got attracted to the idea of composing music, more than just playing instruments. Following this passion, I gathered musical expertise by learning the piano and understanding chords, melodic structures, and compositions.
Initially, it was tough for me to come from a rhythm background and adapt to the entirely new world of melody. But as I kept experimenting and listening to more and more music, I started understanding the patterns and structures of different genres.
This is what gave me an understanding of what world music is and the musical expertise required to collaborate closely with clients from all over the world.
The 2010s – The Magic of the movies
As I started working with more and more composers, I started understanding their styles of working and their challenges. Every composer has a unique style of composing songs and powerful scores for the recorded film. And this is what prepared me for being a versatile music composer, understanding project requirements and serving various clients from across the world.
Working for organizations like Disney, Wizcraft, and IPL has honed my skills for an industry that changes rapidly. Sectors that were previously known to have little association with music are now my go-to clients. I have mastered the challenges and deadlines that come with each project.
My first song as an arranger was 'All Izz Well' from the blockbuster movie 3 idiots which instantly became a chart-topper on all major platforms and this gave me quick recognition with my music and movie industry peers. It also gave me a lot of film experience.
Following the release of this song, I had the opportunity to work on many more movie songs and scores, which was pretty awesome. Every project had its requirements, which enhanced my composer and arranger skills.
Eventually, I ventured into film composing, scoring, and music production as separate verticals. I kept learning from my seniors and following some of the world's top freelance music producers.
I took a keen interest in regularly listening to songs worldwide including multiple genres and styles. This helped me in producing songs and scores, immensely. It gave me a lot of confidence as an artist to start composing my music.
I have also been involved in the voiceover world as a voiceover artist. My voice has been featured in Fantastic Beasts: The Crimes of Grindelwald from the Harry Potter series. That was a lot of fun.
Lately, I've been working on freelance music and personal projects with various recording independent artists and singers. This includes a few mediums like films, television, jingles, commercials, audiobooks, web series, and live musicals.
Here is one of my epic music compositions as a freelance composer and music producer.
Present and the Future
In 2023 my new work as a film composer is an English film titled 'APIK', which will release worldwide. I am most excited about this project and I can't wait to share this music with you. I am regularly pitching music to record labels, and media outlets and also collaborate closely with music casting companies and singers.
By the way, if you are an aspiring composer you can read my article on how to be a composer. I have shared all the steps I have learned in my journey and I hope it helps you too.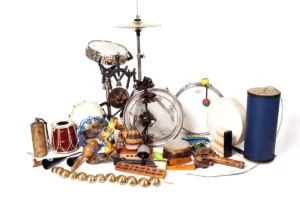 FAQs
Some frequently asked questions I have been asked, throughout my career –
We are looking for a music composer but how do we go about it?
Just get in touch with me and I will make sure that I answer all your doubts and queries.
I want to create original music for my project. How do I proceed?
I specialize in creating original scores and songs.
We have a specific genre or style in mind, but how do we select the right person?
I offer music services in multiple genres and can definitely work out the best option for you.
Can you deliver awesome work?
I do the best I can, for every project. Also, strive to maintain successful relationships with all my clients. You can rest assured of the quality.
Should I upload my query on websites like Upwork, Freelancer, etc.?
You surely could but the process of talking to multiple people would definitely be extremely stressful. Do get in touch and I can customize a plan as per your requirements.
Do you only take on composer projects or work as a music producer as well?
I am a professional composer, music producer, and music arranger. I can pivot as per the relevant music team assignments and requirements.
What things would you need as a part of the initial brief?
Initially, I would require a basic premise of your project, the approximate timeline, and the mood.
Would you require rough and final cuts of the film when starting?
I would definitely require a rough cut when starting, when the mock-ups are ready I can tailor them to the final cut.
Do you write music as well when you create original music?
I use software like Sibelius, Musecore & Finale to write my scores.
What do you look for the most in any project?
My biggest priority is to ensure music remains consistent throughout the project. Be it films, video game, spoken audio, or just an epic soundtrack.
Have you ever been a head of a music department?
I've had the privilege of being the head of music departments multiple times, globally when I have scored music for live musicals.
My project requires numerous quality requirements. Would you be able to adhere to my production team's needs?
I grasp the production team's needs in the initial meetings. There are numerous examples of my work online and on this blog as well. My aim is to accurately gauge the timelines required and execute any project in a timely manner.
What is the process of your workflow?
Starting first, I create rough mockups and drafts. If the production teams have any changes or edits, I complete those before heading into the final recording sessions.
Can you join our team as a composer on a long-term basis?
I am active on talent search portals, get regular alerts, and work on a project basis. If I come across an interesting offer, I would definitely consider taking it up.
Do you also do paid hire work?
Absolutely. I work remotely as well as on-site. Completely depends on the hiring process and the music briefs.
We are a company having multiple artists and music requirements. Can you help us with that?
I would love to help you out by providing you with an enterprise solution. This in turn relies on my huge team of artists from across the world.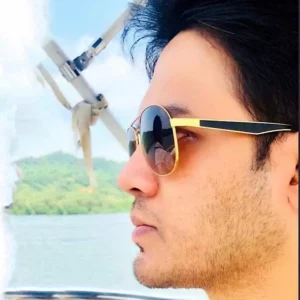 Need a freelance music composer or music producer? Feel free to get in touch.
I regularly update my blog. I aim to share all the knowledge I have gathered over the years. This includes my latest work, releases, music reviews, music how-to guides, and some interesting facts about famous other freelance music composers.
I invite you to join my mailing list. Let's keep in touch.