Ready To Be A composer?
In this beginner's guide, we're going to cover how to be a composer from scratch and land your dream projects. If you are looking for a roadmap, then you are in the right place.
I'll cover everything you need to become a composer, including:
What do you need to study?
What skills do you need?
Job opportunities for composers.
Landing your first job as a composer.
Networking in the music industry.
Tips to set yourself apart from other composers.
Considering that each year there are around 56,00 new job opportunities for composers in the United States alone and the median pay is around $50,000, being a professional composer is one of the most lucrative and satisfying jobs out there.
By the time you're done reading this article, you'll know what it takes to be a successful music composer. So, let's get started.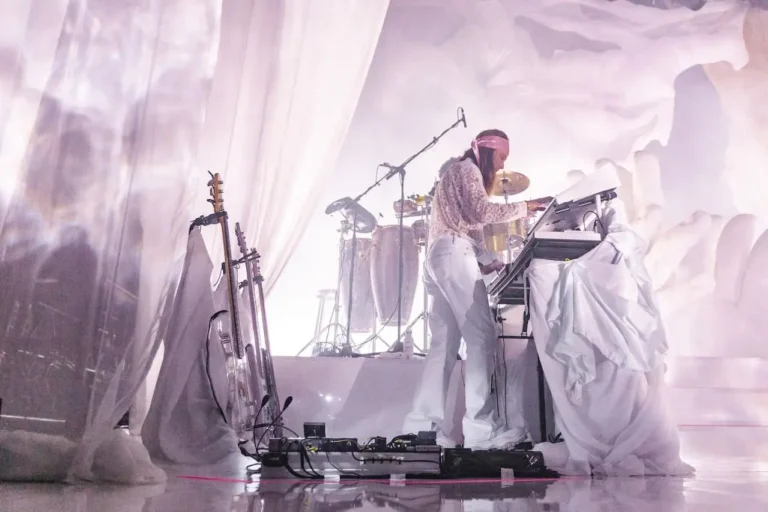 How to be a Music Composer (Step-By-Step Guide)
What Is a Music Composer?
A composer is a person who composes new musical pieces and themes. They can either write music, compose or work with another artist who can write, such as a lyricist.
A composer may also work with a band or orchestra to create arrangements for existing pieces or to create new pieces specifically for that group. A music composer can work in many different genres, including classical, jazz, rock, and pop.
Modern composers are expected to be well-versed in many genres and adapt as per the requirements of the project.
Income Details and Facts of being a Music Composer:
2021 Median Pay $49,130 per year $23.62 per hour
Typical Entry-Level Education Bachelor's degree
Work Experience in a Related Occupation Less than 5 years
On-the-job Training None
Number of Jobs, 2021 55,800
Job Outlook, 2021-31 5% (As fast as average)
Employment Change, 2021-31 2,700
Requirements to Make A Musical Career ?
Like all subjects, to be a composer you need to know the basics. Either an instrument, multiple instruments, or theory. You do not need to be a master at an instrument but the more knowledge and experience you gain the better it is for your craft.
You can enroll in various courses at these top universities globally like Berklee College of Music, Yale College of Music, and Royal Academy of Music, to name a few.
Reading and writing notations are extremely helpful but not mandatory. Also, learning this is not very tough and with a little bit of dedication and showing up every day you can learn the basics of reading and writing notations in a couple of months.
Apart from this in today's technology-driven world knowing the basics of DAW (Digital Audio Workstations) like Pro Tools, Logic Pro, Cubase, Ableton, etc, is an added advantage.
Finally, the most important talent that you need to have or nurture is having a great ear for music. Identifying and developing key musical ideas should become second nature. This will set you apart from other composers and contemporaries in the industry.
What Skills Do You Need to be a composer?
Some skills that are required for a music composer include:
The ability to read and write music notations.
The ability to play a single or multiple musical instruments.
Being proficient in using composition and production software.
The ability to create original melodies, themes, and harmonies.
The ability to create interesting and unique soundscapes.
The ability to work well under pressure and to meet deadlines.
The ability to adapt to different styles and artists.
The ability to communicate effectively with other members of a production team.
Some of these skills can be learned through formal education, while others may be more natural talents or acquired through experience. Understanding International Copyright Laws also help when working as an independent composer.
Some Additional Skills which will help you go a long way in your career:
The ability to network, build and maintain constructive relationships with others.
Strong communication skills.
Being used to multitasking.
The ability to maintain confidentiality.
What jobs and career options are available for a music composer?
For various reasons, in the recording industry, the final work is seldom the work of just one person. It is common for composers, arrangers, and performers to work together on a piece.
The composer is the one who creates the basic melody and harmony of the piece. The arranger is the one who creates the parts for the various instruments and often makes changes to the melody and harmony as well. The performers are the ones who actually play the piece.
Employment for composers occurs in a variety of these departments. In addition to working freelancer, a composer may find employment in one of the following types of organizations or groups:
A Touring Band.
Local or National Orchestras.
Music Schools or Colleges.
Music Publishing Companies.
Music Production Companies.
Advertising Agencies.
Game Development Studios.
Film or Television Production Companies.
Composing For A Live Musical.
Recording Studios.
In general, the outlook for the employment of composers is good. A few basic positions a music composer can be appointed for are:
As an Arranger
In addition to writing original melodies and themes, artists often arrange music and orchestrate existing pieces, such as pop songs. Arranging and producing music for a band or orchestra requires knowledge of music theory and instrumental capability.
An arranger is a person who creates new musical arrangements and compositions from existing pieces of music.
This can involve anything from simply changing the instruments used in a piece, to completely re-orchestrating a piece and giving it a new feel. Arrangers often have a great deal of creative freedom when it comes to how they change and adapt existing music, and as such, their work can vary greatly in style.
Many arrangers are also skilled performers in their own right, and often play an important role in shaping the sound of a piece through their own interpretation and performance.
Many composers also work as music producers, overseeing the processes of recording, mixing, and mastering. Music producers typically have a bachelor's degree in music production or a related field.
They may also find employment as music directors and composers, conducting bands or orchestras. Music directors may have a bachelor's degree or a related field.
Many also teach composition or music theory at the college level. Teaching positions typically require a master's degree or doctorate in music composition or a related field.
Opportunities for music directors vary depending on the type of organization they work for. For example, freelancers may have more opportunities to work on a variety of projects, while those employed by bands or orchestras may have more opportunities to tour and perform.
Music directors and producers typically have more opportunities to work on high-profile projects.
In general, the outlook for the employment of composers is good. Once you become a composer, the main positions you can be offered are:
As a Professor of Music
Being a professor of music you are required to teach in universities and colleges.
These courses may be about music history, theory, music composition, musicology, or ethnomusicology. Music professors typically have a master's degree or a Ph.D. in music.
As a Music Director
The job of a music director is to lead and oversee the music program of an organization. They are responsible for selecting and scheduling music, and for leading rehearsals and performances.
Music directors also often have administrative duties, such as budgeting and fundraising.
Music directors may hold a degree in music, and many have experience performing in professional ensembles. Some music directors also have experience teaching music.
As a Film Composer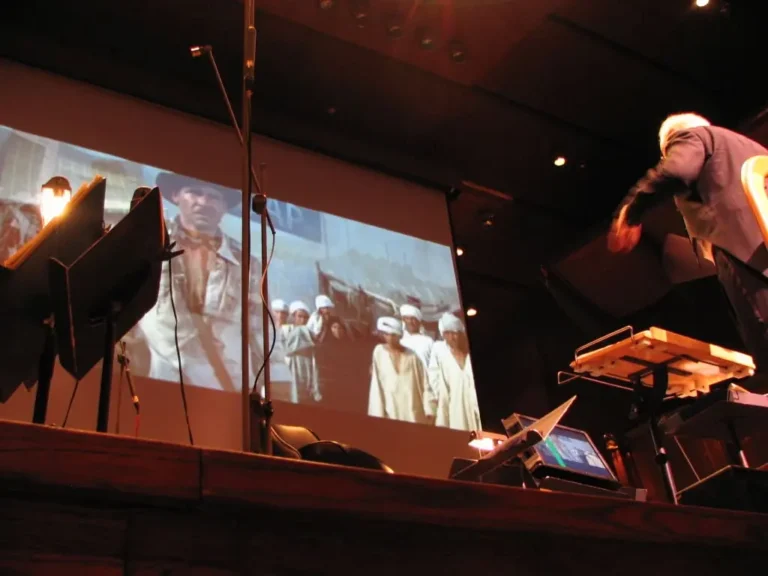 Film Scoring is the art of composing a scene by working closely with the film's director, producers, and editor. It helps set the tone, atmosphere, and mood of the film.
Composers often have a music degree or background in composition and orchestration. They may also have experience working in film or television.
Film composers often work with teams of musicians and sound engineers to record and produce.
Composers typically work on multiple film projects at once and may need to be able to work quickly and efficiently to meet deadlines.
As a Television Composer
Apart from film composing, you could also be a television composer. This is a musician who writes and produces music for television programs. Television composers typically work with producers and directors to create a specific sound or style for a television show.
They may also be responsible for creating and performing original music for television commercials and other advertising campaigns.
In addition to writing, television composers may also be responsible for selecting and recording background scores, sound effects, and other audio elements for television programs. They may also work with audio engineers to mix and edit audio for television broadcasts.
Television composers typically have a college degree in music composition, music theory, or a related field. Many composers also have experience performing in a band or orchestra.
As a Video Game Composer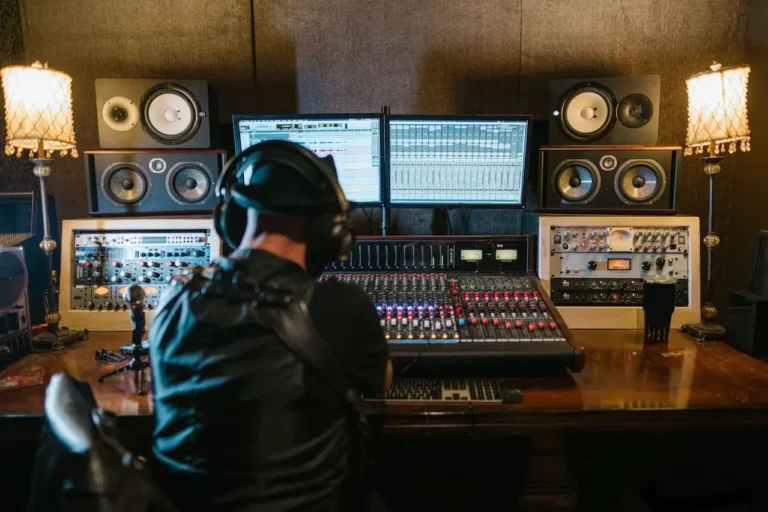 A game composer is responsible for creating the music and sound effects for video games.
They work closely with the game developers to ensure that the music and sound effects are appropriate for the video game and fit with the game's overall tone and atmosphere.
Game composers must have a strong understanding of music theory and composition.
They must be able to create music that is both catchy and memorable, while also being able to create sound effects that are realistic and add to the immersion of the video games.
Game composers must be able to work under pressure and to deadlines. They must also be able to work collaboratively with other members of the game development team.
The only subtle difference between film composing and game composing is the variety of emotions available and the length of a scene.
Stock Music Directors and Composers or Stock Library Composers
Stock music or a music library is the term used to describe production tracks that can be licensed for use in film scoring, television, radio, and other media. It is typically created by production companies or composers who specialize in this type of music.
Lately, there has been a worldwide surge in demand for stock music due to the increase in creating content for social media. This avenue for music composers is growing at a rapid pace.
Finally, the Requirements to Write music.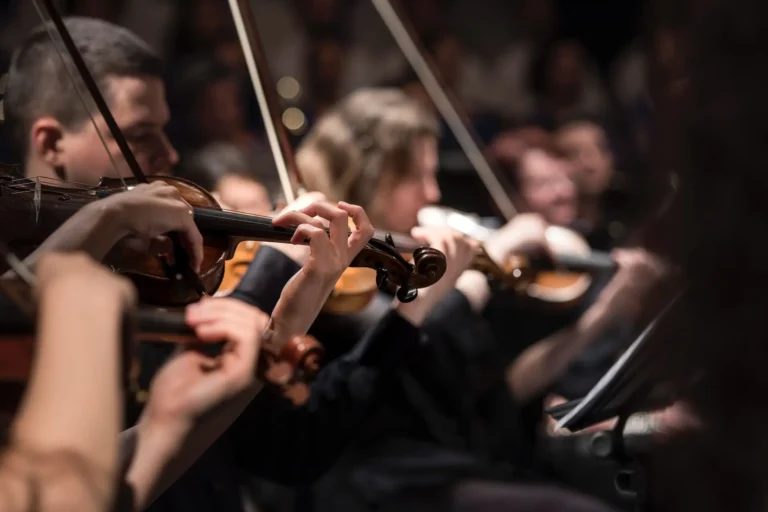 The path to becoming a music composer can be long and winding, but there are some basic steps that all aspiring composers may take to start down the road to success.
This is not an exhaustive list, but following these steps will help you get started on the road to becoming a composer.
1. Develop Your Musical Talent. This may seem obvious, but it is the most important step on the road to becoming a successful composer. If you want to make a living as a composer, you need to be able to write great music. You can start developing your musical talent by taking piano or guitar lessons.
2. Get A Degree In Composing Music. Online batchelor degrees in composition can help you learn the craft of composition and give you the credentials you need to get your foot in the door. Lots of colleges offer online master degrees which you can add to your resume.
3. Write A Lot Of Music. The only way to get better at writing is to write a lot of it. As you compose more pieces, you hone your skills and develop your own unique style. Your experience grade changes over time as you write and design more music.
4. Get Your Music Published. Once you have your work published, you will have the confidence and knowledge to create more at scale.
5. Get Your Music Performed. Getting your work performed is a great way to get exposure and see how audiences react to your work.
6. Win Awards. Winning awards and accolades can help you get recognition from your peers and can open doors to new opportunities.
7. Teach Composition. Teaching composition can be a great way to make a living as a composer and pass on your knowledge to the next generation of musicians.
8. Never Ever Give Up. Becoming a successful composer takes a lot of hard work, dedication, and perseverance. If you believe in your talent and are willing to put in the work, you can achieve your dreams.
FAQs
How long does it take to be a composer? It totally depends on how good you are, to begin with. The level of your skills and how soon can you adapt to the requirements and changes. Some could take just six months and others could take years to become good at composing music.
How to become a composer for film? Study the existing top scores that resonate with you and note down their high and low points. Study the scenes and the music that goes with them. Make your own samples and demo reel to approach production companies and directors.
How to become a composer for video games? Start by playing a lot of video games and subconsciously taking in the scores and music. Research the composers who are successful already and what makes them so good. Approach game companies with your demo reel. If they like something you did and you could just land your first job.
Can anyone become a composer? Yes, anyone can become a composer. The hardest part about composing is actually the action required – Compose. Don't fear the outcome. The more you compose music the more you will get better at it.
As promised – My Top 6 Tips:
Stick to scoring one genre in the beginning and become good at it.
Students should master one instrument of their choice and start expressing their emotions through that.
Start networking and explore key people from day one. This will help you land jobs much faster.
Use and explore social media to your advantage. Start uploading music from day one and nurture a loyal fan base.
Take criticism constructively and make necessary changes in your approach to composing music.
Interested students should study lots of materials to understand the music business.
You Might Also Like
My guide to the Instruments of the World.
References
https://www.bls.gov/ooh/entertainment-and-sports/music-directors-and-composers.htm
Photo by Larisa Birta on Unsplash
Photo by RODNAE Productions: https://www.pexels.com/photo/people-technology-dancing-music-8198629/
From the bustling city of Mumbai, I am a professional Composer, Producer, and Educator with a wealth of expertise in the industry. With over 15 years of experience and a diverse portfolio including composing for movies, television, web series, songwriting, music production, and creating meditation music. I also love to teach music and musicality to students worldwide. When I'm not in the studio, you can find me doing music consultancy for independent projects and exploring the intersection of Space & Spirituality.